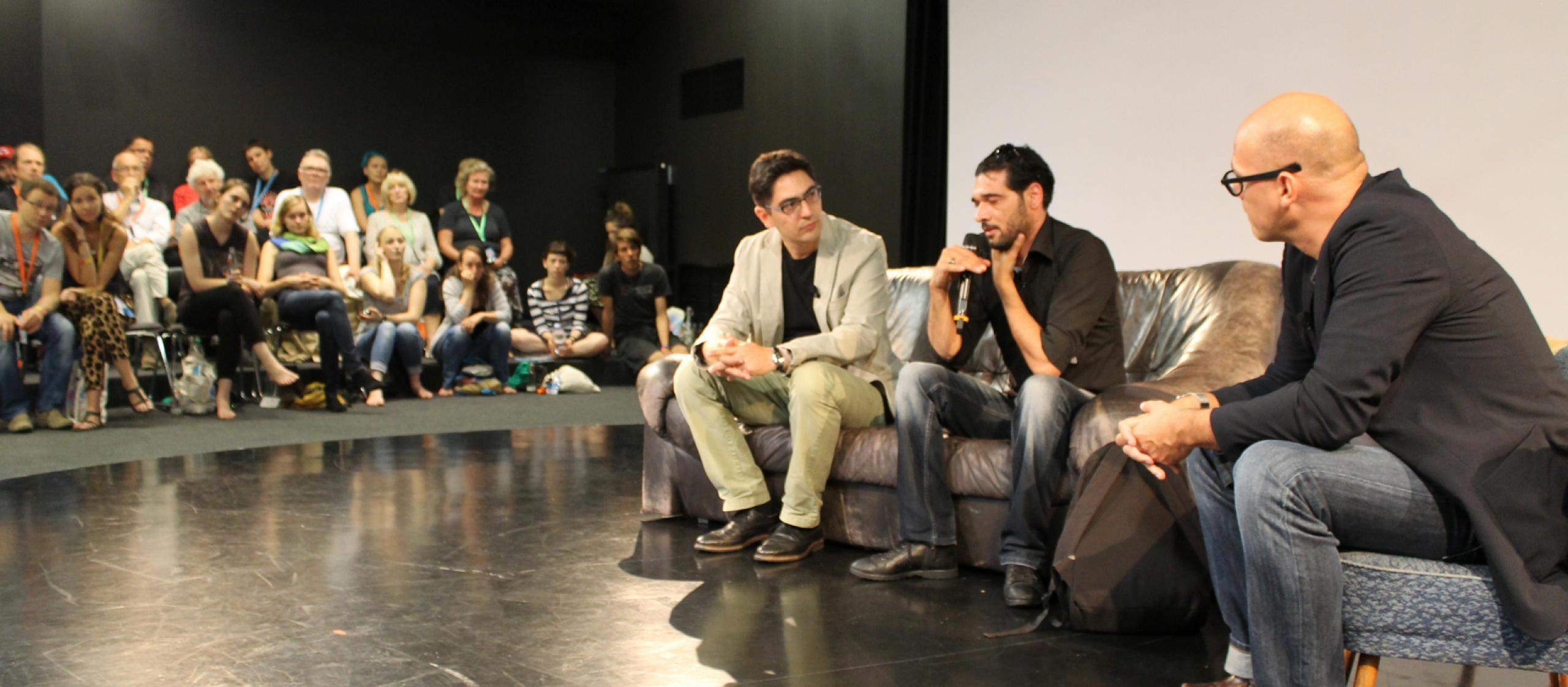 Aesthetic of Theatre with Children – on Stage and in front of it.
Director's Forum at the 13th World Festival of Children's Theatre 2014 in Lingen (Ems)
While the festival itself was organized by the Centre of Theatre Education and the City of Lingen, the European Theatre hosted the accompanying Director's Forum. The conference took place in the "Burgtheater" of the Institute of Theatre Pedagogy of the University of Applied Sciences Osnabrück.
For the festival groups from 20 different countries visited Lingen and performed their prepared productions. A selection of directors of these groups where invited to the Director's Forum to share their experiences, their approach to theatre pedagogy and their ideas of children's theatre. Common ground for the discussions where the performances of the festival that all participants visited.
The following productions were discussed:
"Los Clueca" by Ensayando Suenos from Argentina
"My Identity, my Strength, my Culture" by CHIPAWO from Zimbabwe
"Games in refugee camp" by the YES Theatre from Palestine
"Nu, vot!" by Tri boty from the Czech Republic
"For a better World, Adam" by the Center Poupoulo from Greece
"We will fly with our hands" by the Kherad Art House from Iran
"Wir kommen von der Erde" by the Theater der Jungen Welt from Germany
"The new Song" by MMUNYE from Uganda
"About our smallest brothers" by Etti Detti from Russia
"Jeu de Faim" by the Théatre La Providence from Burkina Faso
"Del otro Mundo" by the Axioma Teatro from Paraguay