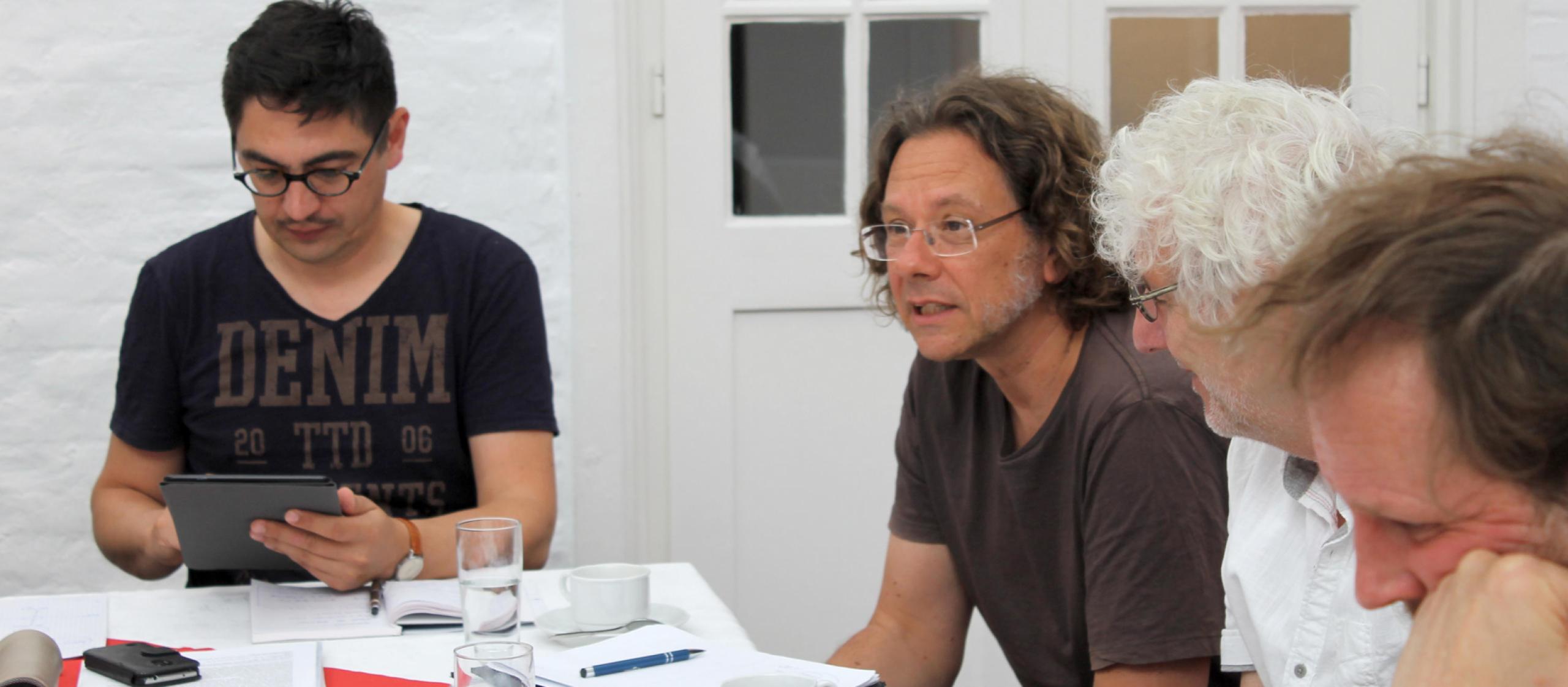 "Welcome to the Jungle!" is a THINK TANK with experts of theatre pedagogical studies and practice. In cooperation with the National Association of Theatre Pedagogy (Bundesverband Theaterpädagogik e.V.) and the Institute of Theatre Pedagogy of the University of Applied Sciences Osnabrück, the European Theatre House invited experts to meet, discuss and exchange ideas from June 20th to the 22nd 2017.
"The Chaos only starts, it will be the best of times!"; with this modified citation of Brecht, the current situation of theatre pedagogical endeavors in the German speaking context, but also from a European and global perspective, may be illustrated. This is where the European Theatre House, the National Association for Theater Pedagogy as well as the Institute of Theatre Pedagogy would like to get started and explore perspectives within the ever changing fields of theatre pedagogy alongside with the invited experts.
Future perspectives of Theatre Pedagogy
It seems issues concerning the general infrastructure of theatre pedagogical doing, when working on political and societal positions, are becoming more and more important. Especially dealing with the situation of refugees and the hazard / opportunity of a new exploitation / objective for theatre pedagogy within the socio-cultural context is what brings theatre educators to new methodical, topical and aesthetic challenges. Everything seems possible: from approaches of post-dramatic and performative theatre, applied theatre, the movement of citizen's stages, theatre projects with so called "experts of the everyday" to heavily participative approaches and models, in which the artistic guidance of the director caries a lot of weight.
The initiative "Welcome to the Jungle!" does not try to find order of the "chaos", but works to make potentials of the diversification visible and recordable. Collectively the question will be raised where the explosiveness of the development is today and where relevance for the future of theatre pedagogy can be found.
The research meeting from June 20th to 22nd was concerned with possible approaches. Core issues of the theatre pedagogical work of the experts in a trans-/ international context as well as their experiences were the central to the discussions.
The following questions served the orientation and preparation of the group:
What are frame structures that may support theatre work in the trans-/ international context?
In the future, which tasks will theatre pedagogy take on as far as the socio-cultural and trans-/ international context is concerned?
What are helpful methods / attitudes / approaches?
What are examples for one's orientation?